Cabin Leader Updates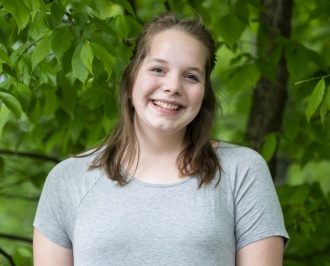 Hi, I am Tea-Swiss, and I am so excited that I get to be your child's cabin leader this week! I am from Roseville, Minnesota, and this fall I will be studying elementary education at Bethel University. I love being in choir, theater, and Young Life, along with hanging out with my friends and siblings. At camp, I love ziplining, doing high ropes, and going to the beach with campers. I am so excited to spend my summer at Trout teaching kids about Jesus and helping them grow in their personal faith!
We are having a blast in Brown Trout so far, this fine monday afternoon we got to go on pony rides and see kittens at the horse corral! We also got to play a game called "Where's my Chicken." It's like red light green light but cooler. In Chapel and time alone with God we've been reading about the prophets and how God looks at our heart, not the outward appearance.