Fall Refreshment
(Sept 20–22, 2019)
Set aside time to reflect and meet God. Come away from your usual routine and hear the voice of God in a fresh way. Come with an open heart to experience God's goodness and hope! So, for one of the best weekends of your fall, come to the Fall Refreshment women's retreat and reflect, reconnect, be refreshed, and get recharged.
Speaker: Kathy Weckwerth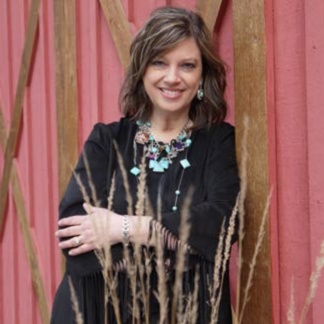 Kathy Weckwerth is founder and executive director of Best Life Ministries and lead pastor at Bethel Church in Kerkhoven, Minnesota. She's also an author of 6 books, a newspaper columnist, and host of the radio show/podcast YOUR BEST with Kathy Weckwerth. Kathy has served in church leadership for 30 years, most of that time as a worship leader. Her passion is to encourage women so that they know with confidence that God meets them and loves them in their day-in-day-out world. She and her husband Dean have three kids, three grandkids, and a farm. They live next door to their headquarters: a 1900-vintage church they purchased for a dollar on Craigslist.
Worship: Elizabeth Hunnicutt Summers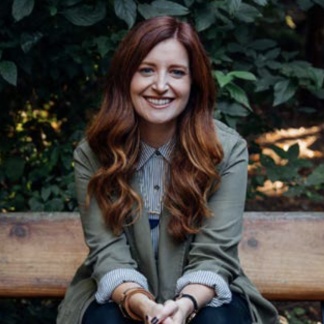 Elizabeth Hunnicutt Summers is a singer-songwriter based out of Santa Cruz where she serves as associate worship pastor at Twin Lakes Church. Her music ministry spans 15 years and includes 7 albums. She's lived in Nebraska, Colorado, Minnesota, and now California–places that have shaped her music and life. Elizabeth loves meeting people and building relationships–and she hopes to do exactly that through her music. She regularly performs or leads worship at churches, colleges, house concerts, and other events. Her desire is to see people awakened to God's love and inspired to run after him. Elizabeth is a newlywed and loves spending time with her husband Andrew.
Typical Schedule
Friday
5:00 pm - Check-In Begins
6–7:30pm - Dinner
8:00 pm - Chapel
9:30 pm - Refreshments
Saturday
6:30 am - Espresso Cafe
7:00 am - Early Options
8:00 am - Breakfast
8:30 am - Chapel
11:00am–6:00pm Midday Options
11:45 am - Lunch
1:00 & 2:30 pm - Workshops
5:00 & 7:00 pm - Dinner & Concert at Stoneridge
9:30 pm - Campfires
Sunday
7:30 am - Espresso Cafe
8:15 am - Breakfast
9:30 am - Chapel
11:30 am - Lunch
Saturday Workshops and Activities
We invite you to choose from a variety of enriching workshops after lunch on Saturday. Then enjoy free-time activities: NEW high ropes course, tackle the rock climbing wall, play paintball, go down the zip line, take out a canoe or paddle boat, ride a pontoon, test your archery or riflery skills, play volleyball or softball, bike, ride a horse, go for a walk, and more. Or just relax, take a nap, read a book, go shopping in town, or chat with friends.
What to Bring
Bring a sleeping bag or twin bedding. Remember a pillow and towels! Other necessities: casual clothes of course (warm and cool weather options), walking shoes, rain gear, Bible, flashlight, and toiletries.
Housing
Choose from these accommodations:
Rustic cabins are situated near a down-the-path restroom with shower facilities. Modern cabins have their own bathroom. Either cabin type is equipped with twin bunkbeds and mattresses. Shalom House offers hotel-style accommodations; each room has two twin beds and a bathroom. If you'd like to drive your RV, our RV site has water and electric hookups and a nearby restroom with shower facilities.
Details on Women's Spring & Fall Prayer Retreat
May 3–5, 2019
October 25–27, 2019