Cabin Leader Updates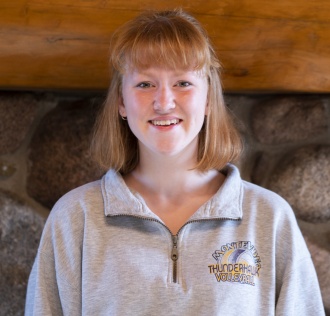 Hey hey! My name is Star Swimmer, and I am looking forward to having a great week with your camper. I go to school at Iowa State. I love to travel, play sports, learn, be outside, and connect with the people around me. This is my second year on staff at Trout, and what a time to come back! Boy, how I have missed campfires and the hippo song! First thing on our schedule? Have fun!
Red Cedar started this week out strong with a ton of fun with the high ropes course!
Our monday night game was called "Mission Impossible", and the girls made the mission not so impossible - they crushed it!
We have a great speaker this week who is helping us take a closer look at Esther and what it means to trust in God's plan.
We sharpened our marketing skills with our night game last night. We took random items and gave them a new purpose to sell to different "investors" around camp like in the game Shark Tank.
During our cabin discussions we have been considering James 4:12, that God is the only judge!
The girls have really been opening up and working together. We're having an amazing week!