Cabin Leader Updates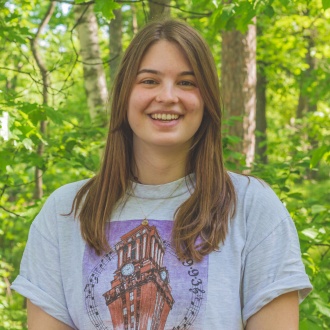 Howdy! My name is Boots, and I am stoked to be your daughter's cabin leader this week! This fall, I will be a sophomore at Colorado Christian University studying strategic communications and youth ministry. I'm from Fort Worth, Texas and I'm very excited to spend my summer here in Minnesota! I love all things art, outdoors, and Jesus. I can't wait to meet your kiddo and help them navigate their week here at Trout. Whether it be out on the adventure course or in the chapel worshipping, I'm ready to stand by them for it all!
~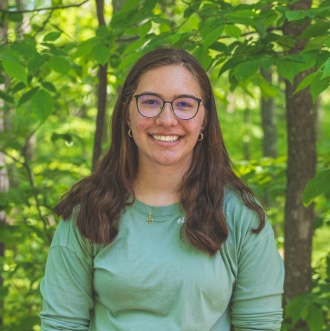 Hi! My name is Capri-Sun, and I am super excited to hangout with your child this week!I am currently attending the University of Saint Thomas. I love to longboard, hammock, read, and go hiking. I wanted to be a cabin leader because I want to help a child with their faith no matter where they're at with it. My goal for this week is to have fun, learn and grow together, and get closer to God!
~
Yesterday, the girls went banana boating. They loved it and most of them kept falling off. We also had a time to go mountain biking, and most were brave enough to try it! We got to finish our day yesterday with a bonfire and s'mores. The Bible stpry we are focusing on this week is Joseph in Genesis. The girls are learning how to listen for God and trust His promises like Joseph did.