Cabin Leader Updates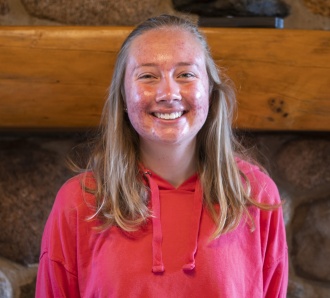 Hi! My name is Buffaloaf, and I am so excited to be your child's cabin leader this week! I grew up in Shoreview, MN. I go to Bethel University, and I am majoring in elementary education. I love water skiing, walking my dog, and baking. My favorite part of cabin leading is seeing campers grow in their faith throughout the week. This will be my second summer cabin leading at Trout, and I am so excited to be back!
In Bible Exploration, we have seen skits based on the book of Esther. We have learned about how God has a plan for our lives.
On Sunday night we got to play a game called Loonar Landing. We got to run around to different locations at camp and we got first place!
On Monday we got to go banana boating. We had tons of fun together trying not to fall into the lake.