Cabin Leader Updates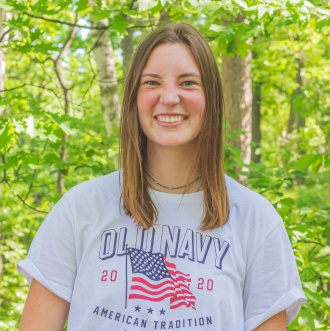 Hey there! My name is Sunny D and I'm so excited to be your daughter's cabin leader this week! I am a sophomore at Colorado Christian University and am working on a degree in psychology. In my free time, I enjoy hiking, calligraphy, listening to music, and spending time with friends. This will be my second summer as a cabin leader at Trout. I love this Job because I can get to know campers and be alongside them in their walk with Christ. I can't wait to meet your kiddo!
~
Hello! My name is Mozartella. I'm from Mexico and I am so excited to be your child's cabin leader this summer! Right now I'm studying Foreign Trade with Customs Law. In my free time I enjoy singing, playing the piano, and playing video games! I love children. I have been serving at mu church in the kids area, teaching them about God and singing and playing the piano on the worship team for almost 8 years :). This week we will have a lot of fun, get to know each other, and the most important: We will get close to God and learn new things about Him!
Hi it's Sunny D! On Monday, we went banana boating and the girls had a blast even though it was a little chilly. We also did the low ropes course and got to work together, it really helped everyone get closer. In chapel, we learned about prayer, how we can talk to God, and how God wants to talk to us!