Cabin Leader Updates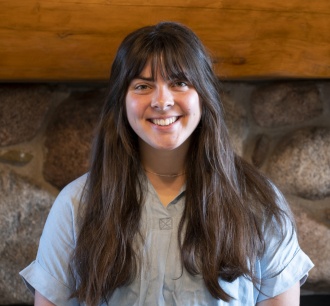 Hello! I am Wildflower, and I cannot WAIT to be your child's cabin leader this week! I am from Southwest, MN but am currently a student at Dordt University studying plant science! I love any and all things outdoors, whether that is hammocking, kayaking, or just resting in God's creation. I love the energy that kids and youth provide! I know what kind of impact a week of camp can have on a person, so my prayer is that your child can taste and see the love of the Lord this week! This is my first summer at Trout, and I am excited to see what God will do!
The girls of Black Maple had a great start to their week at Trout Lake Camps! So far we have gone ziplining, swimming!
We have been learning about the story of Esther through Bible Exploration and chapel! We've been learning about what it takes to trust in God's plan for our lives!
On Monday we had team-building on the low ropes course!
We are halfway through the week and our cabin is having a blast! We have enjoyed crafting, mountain biking, using paddle boards, and we ended yesterday making smores around a fire! As we have been having fun getting to know each other, we have been learning about how God calls us to do the right thing even when it's hard!