Cabin Leader Updates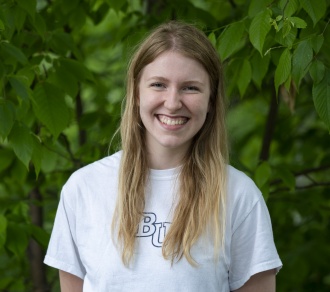 Hey there! I am Font Mulan, and I am so excited to be your child's cabin leader this week at camp. I am from Cambridge, Minnesota and am currently a junior at Bethel University. I love graphic design, photography, and cooking all the foods! I hope this summer is one of fun memories, trying new things, and growing close to Jesus.
On Monday White Oak had such a fun day with so many activities - ziplining was a definite favorite! It was so fun to see everyone face their fears and end up having a blast!
The girls are learning all about Queen Esther and how God worked through her and gave her strength.
So far, the night games have been a ton of fun! "Mission Impossible" was one of our favorite games - the girls snuck to campfires around camp to collect points
We had such a great night on Tuesday discussing life, God, and Queen Esther. It is so cool to see how much the girls are opening up and showing how strong they are.
Thankfully, everyone was able to get matching sweatshirts and get to know each other even better at the café!
Ziplining was a definite hit among the cabin. There was some fear getting started and taking the leap, but once they took the jump, they couldn't stop asking to do it again!