Cabin Leader Updates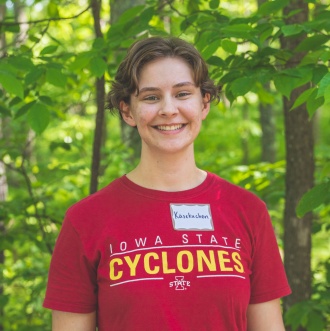 Bonjour! My name is Kasekuchen (German for cheesecake, one of my favorite desserts). Besides French and German, I'm studying Linguistics and secondary education at Iowa State University. I love to read and write in my free time. I hail from Marion, Iowa, but I'm pumped to be here in this beautiful part of Minnesota! This week, I'm looking forward to getting to know my campers and diving into the word of God with them. We will also share a lot of fun laughs and fun activities!
~
Hey, its Kasekuchen, and our cabin is having a great time this week! It's been great getting to know each other and learning each others senses of humor. We've played lots of different games and the girls are all enjoying themselves! Last night during our post chapel discussion, we related what we learned at the low ropes couse to what we learned at chapel: the importance of asking for Gods help through prayer. We're all excited to see what else is in store this week!