Cabin Leader Updates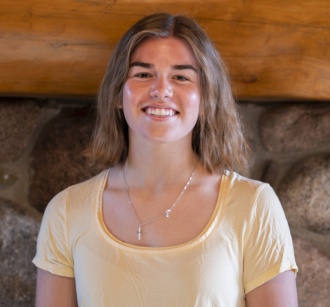 Hey, there! I am Chaikovsky (or Chai for short), and I cannot begin to explain how pumped I am to be your child's cabin leader. I am a music education major at St. Olaf college in Northfield, MN, and I love playing my trumpet. When I am not making or learning about music, I enjoy simply being out in God's creation, whether it be biking, hiking, going to parks, exploring, or just being in awe of how amazing God is. This is my 10th year at Trout between my summers as a camper and being on staff, and I am so excited to share a place that has become home to me with your child!
The girls had so much fun in the banana boat on Monday and everyone fell off at some point!
We have been learning about God's love and plan for us. He has a plan for our lives that is good even if we can't see it!
Monday night the girls raked in a ton of points for the Maples playing a night game called Mission Impossible. They had a blast sneaking around the woods with each other!