Cabin Leader Updates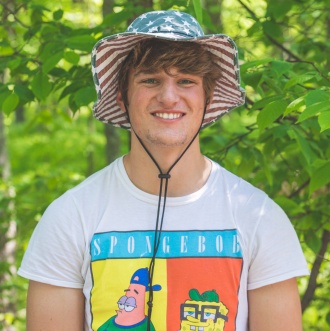 Howdy! My name is Wingz and I'm so excited to be your son's cabin leader! I am going to be a junior at Creighton University this fall and am studying International Business. I'm passionate about Jesus, people, and travel which makes Trout perfect for me! I want to be a cabin leader to share the love and hope of Jesus that I have found all while making this week special for your son.
~
Hi my name is Shakin Jahmakin, and I am so excited to be your son's cabin leader! I'm from Jamaica, I studied Construction Site Management and completed my associate degree last May. During my spare time I ride my bicycle, run, and play soccer. This will be my first summer as a cabin leader. I am excited to get to know campers and have a lot of fun with them. My goal for this week is to get to know everyone in the cabin, build great friendships, and get closer to Jesus together!
~
Hey, it's Wings! So far this week, we've spent lots of time together at the Barn and Ridgeline where we played 9-square, carpet ball, air hockey, and even got to boulder! Monday night we worked as a team to play Mission Impossible. We had to sneak around to different outdoor locations around camp under the cover of the night. We are learning about Joseph and the sovereignty of God, and discussing how to pray!