Cabin Leader Updates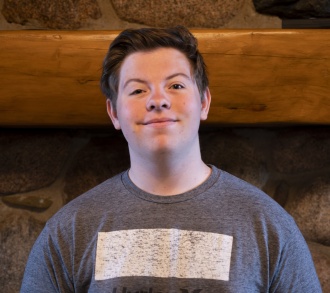 Hi! I am Weird Flex, and I am so excited to be your child's cabin leader this summer! This is my second summer as a cabin leader, but I have been coming to Trout since I was very young. I am from Ham Lake, MN, and I am a student at Bethel University. I like to play video games and hang out with friends during my free time, and I also love being up at camp! I cannot wait to teach your child about the Lord and help them have the most fun-filled week of their life!
We went to the beach Monday and did many fun things like an inflatable obstacle course and getting launched on the blob. We learned how Good looks at our head and not our outward appearances and how David was chosen as the next king because of his heart. We played a night game called cowboy clue where we ran around camp trying to figure out "who, what, where, when, and how."
We went rockclimbing and ziplining the other day and it was really fun exploring new heights and some faced their fear of heights. We went ot the BB gun range and shot some BB guns. Everyone was focused on getting a bullseye on their target.We learned that God wants us to be different through the story of Elijah and how he was different from the followers of Baal by worshioing the true God.