Cabin Leader Updates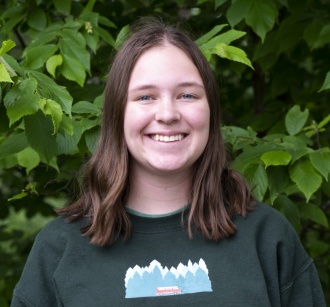 Hey! My name is Mootif, and I will be your child's cabin leader this week. I am so excited to help them learn about God while doing all the fun things we have planned! I am from Brainerd, MN, and I have grown up coming to Trout both in the summer and for fall retreats. My dad also worked here at my age, and I am happy to be following in his footsteps. In my freetime, I love to hammock, watch movies, play lacrosse, and play ukulele. I cannot wait to learn all about your child's interests, as well as share mine with them!
This week we are learning about prophets! On monday we heard about Samuel, and David being annointed King, and how God looks at the heart instead of outward appearanes. We got to play on the volleyball court, which was the highlight of most girls' day. They won many of the games! Monday night we played a game called "Cowboy Clue." It's similar to the bard gme Clue, but we got to run around camp to solve the mystery instead!
As we continued to learn about prophets we heard the story of Elijah on Mount Carmel. We talked in our cabin about how God shows himself and answers prayers in amazing ways. We all got o hang out at the beach in the morning! The girls all loved the obstical course and blob. The night game was called Penny Pinchers, and we had to come up with skits to "sell" random items around camp. It was so much fun and we all were laughing a lot.