Cabin Leader Updates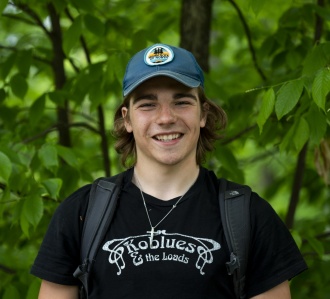 Hi! My name is Dr. Jazz, and I am super excited to be your son's cabin leader this week. I am from Bemidji, Minnesota, and I am currently a student at Wartburg College studying music therapy. I love playing the piano, listening to new music, waterskiing, biking, and just spending time outside! I hope my campers will have a ton of fun this week and leave with a greater understanding of who God is, their relationship with Him, and how they can be changed!
The boys had a lot of fun doing mini golf today and playing witht the land blobs in the Rec Field! Today we learned about how God looks at the heart and the story of how David became a king. Everyone loved the game tonight (Monday) where we tried to steal the farmers chickens, He's got eyes lie a hawk!