Cabin Leader Updates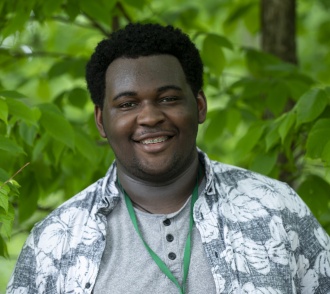 Heyo! I am Mr. Chef, and I will be your child's cabin leader this week! I am from Chicago, IL, and I study at Iowa State University with the goal of becoming a high school Spanish teacher! In my spare time, I like filmmaking, cooking, and learning languages (¡He estudiado Español por diez años y quiero estudiar más idiomas!) I cannot wait to see the growth in your child as we learn more about God! It is going to be a great week!
Monday the guys kicked off this week with a couple of great rounds of rock climbing and the guys loved it! The guys are so excited to learn about everything, whether its the prophets in Bible X or about the nature we're seeing all around us. We also went down hidden river in canoes. We made it all the way to the end!
During our disscussion time last night. We talked about trust and what rusting God looks like. It was agrea time to stop and reflect on how we can trsut God more. The guys were anticipating the opportunity to blob each other and today (Wednesday) they finally did! Today (Wednesday) we all got to ride horses and we all had so much fun! It wasn't easy at first but we eventually figured it out.