Cabin Leader Updates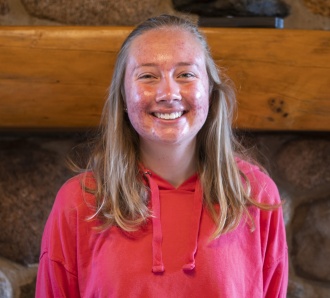 Hi! My name is Buffaloaf, and I am so excited to be your child's cabin leader this week! I grew up in Shoreview, MN. I go to Bethel University, and I am majoring in elementary education. I love water skiing, walking my dog, and baking. My favorite part of cabin leading is seeing campers grow in their faith throughout the week. This will be my second summer cabin leading at Trout, and I am so excited to be back!
On Sunday night we got to do the Primazing race. We ran around camp as a cabin to earn points together! In Bible X we got to watch a skit about David getting chosen as king! we talked abut how God looks at our hearts noy out outter appearance! We got to go to the horse corral today! We got to ride ponys and pet kittens. On Monday we got to go to the beach! We had tons of fun going down the slide and playing in the sand!