Fall Family Retreats –
NEW!
If you are looking for a get-away for you and your child(ren) to enjoy, but can't spare a whole week, these retreats are for you.

Fall Father & Son Retreat
Date: Sept. 15–17, 2023
Cost: $145 for Adults, $99 for kids
REGISTER (Opens June 1)
Introducing Fall Father Son, the ultimate intergenerational family retreat designed for fathers, grandpas, uncles, and their sons, grandsons, and nephews. This NEW fall experience is all about creating unforgettable memories, deepening relationships, and strengthening bonds with each other and God. *Please note that this is a family-only retreat and not open to individual men. Join us for a weekend of adventure and quality time that will stay with you for a lifetime.
Highlights include: cook out, chapel, archery tag, archery, trap shooting (16+ only can bring your own 12-gauge shotgun with parent), riflery (10+ with parent), zip line, laser tag, bonfire, and dad's time with the speaker to dive into what it means to raise up Godly boys.
Speakers: Mark & Thomas Gold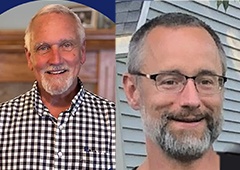 World class "TAG TEAM TEACHING" Mark and Thomas Gold represent 60+ years of combined speaking ministry, combined 9 children, combined 70+ years of marriage,
combined sometimes successful years of multiple varieties of livestock raising, combined 18,000+ road miles on bicycles, combined dismal failure at fishing and golf. But their greatest passion is a combined love for their Savior and a desire to encourage and aid all ages in following Him.
Worship Leader: Dan DeRushia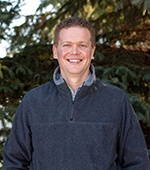 Dan DeRushia has over 20 years worship leading experience and has recently transitioned from the Worship Pastor role to an Associate Pastor role at First Baptist in Cambridge MN. Dan has been married to Andrea for 15 years and they have 4 kids: Irene, Annika, Justin, & Ella. Dan is a HUGE Trout Lake Camps fan and so is Andrea and all four of their kids. They have led worship or hosted many family camps over the years. In fact, he and Andrea got engaged while chaperoning a Sr. High retreat at Timber Ridge! Dan can't wait to bring his son Justin to the first ever Father & Son Retreat at Trout this fall!
Labor Day Weekend Family Retreat
Our weekend family retreat is a four day experience similar to the week long Family Camps - but without the babysitters. Each of these retreats features great family chapel times, exciting camp activities and tasty home cooked style meals. This is a time that you, your spouse and kids will truly enjoy. These retreat weekends are great for families of all ages!

Date: Sept. 1–4, 2023
REGISTER



Fall Mother & Daughter Retreat
Date: Sept. 22–24, 2023
Cost: $145 for Adults, $99 for kids
REGISTER (Opens June 1)
Introducing Fall Mother Daughter, a brand-new intergenerational family retreat designed for mothers, grandmothers, aunts, and their daughters and granddaughters, nieces. If you've ever wished for more one-on-one time with your daughter or granddaughter, this is the perfect opportunity to laugh, connect, and create unforgettable memories together. With warm conversations around the fire, fun activities, and opportunities to deepen your relationship with each other and God, Fall Mother Daughter is a must-do experience. *Please note that this retreat is exclusively for intergenerational women from the same family and not open to individual women. Join us for a weekend you'll never forget.
Highlights include: fun chapel times, crafts, zip line, laser tag, climbing wall, a main speaker who will talk about what it means to be a Godly girl and more.
Speaker: Tanner Pinkerman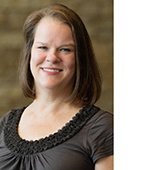 Tanner Pinkerman is the Kids Director at Berean Baptist Church in Burnsville, MN. She has worked in the church for over 25 years, both in worship and kids ministries. She lives in Lakeville MN with her husband, two kids, and a schnauzer named Bob.
Worship Leader: Emily Alexander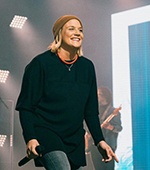 Hey! My name is Emily Alexander, and I am a worship leader at Eagle Brook Church in the Twin Cities of MN. I've been on staff for 13 years, and leading worship is one of the greatest privileges of my life. I have been married to my husband, John, for 15 years and we have two kids – Maddox (12) and Marley (8). I am an avid walker with my golden retriever, Scout! I also love indulging in fast food and good true-crime documentaries. Other hobbies include producing a podcast with John (The 143 Podcast) + being on the sideline of a baseball field watching Maddox play or ON the field as the coach of Marley's softball team! Can't wait to hang with you all for the weekend!
Emcee: Andrea DeRushia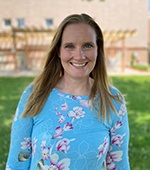 Andrea DeRushia is the mom of three lovely daughters and one awesome son. She is a full-time teacher and full-time pastors wife from Cambridge, MN. Andrea was on summer staff at Trout for many years and is so excited she gets to continue partnering in ministry with Trout!