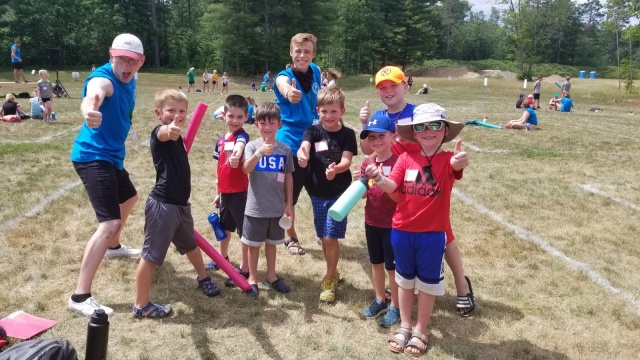 We finally wrapped up 5 weeks of staff training yesterday! Aside from all our normal training content, our staff and cabin leaders were trained on how to social distance with campers and with each other. We reworked our schedules and programming to account for keeping individual cabin groups together and distanced from other cabins. These cabin leaders charged headlong into staff training to make sure they were safe and ready for campers to arrive and hear the message God had in store for them this summer. This group of summer staff are the most selfless group we've had, even on their time off they are making sure they social distance in order to be safe and get campers here at camp without infection. We were also able to have some fun mixed in with a Hoe Down at the horse corral, beach parties, movie nights, and naming all our new staff members.
Campers arrived today and we could not be more excited! There were many happy tears when our first group of campers arrived. Our staff were cheering and chanting getting campers pumped to finally be at Trout. While it's not always fun to social distance and five weeks of staff training was hard and exhausting, to see the excitement of our campers (and their parents) made everything worth it.
We are so thankful to God to be able to run camp this summer. Please be praying that our staff and campers will stay safe and healthy this summer!