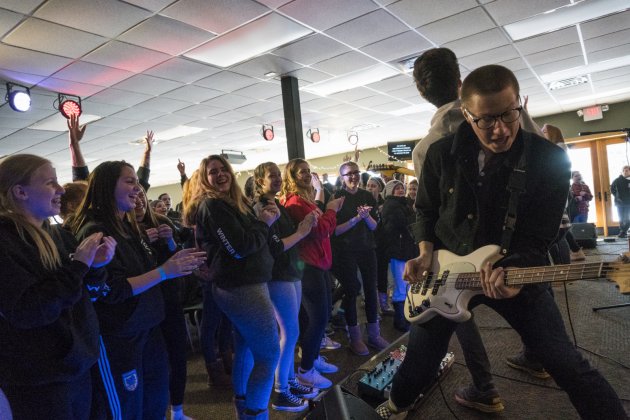 Hello Friends,


More than 2,100 kids made significant spiritual decisions last summer at Trout Lake Camps. This is the heart and soul of what we do, and we're eternally grateful for the opportunity to do this work.
Those decisions happen because Trout is a place where kids can unplug, have an amazing time and be open to a spiritual encounter. That's why the old sign at The Point calls Trout a 'meeting place with God.'
We need your help with two upgrades to maintain that positive environment:
1. Chapel Upgrades
We're working to upgrade both chapels at The Point and Timber Ridge:
• Timber Ridge: Thanks to incredible growth, we're renovating and reorienting the stage, turning the layout sideways. It means kids will sit closer to our chapel speakers, creating a more engaging experience. We'll also be upgrading the stage, lights and sound booth.

• The Point: We want to clear out the current, inflexible bench seating and replace it with stackable chairs. This will give us a multipurpose space that's more flexible when the weather changes. We'll also upgrade the A/V system and bring it up to date.
We need $45,000 to make these chapel upgrades. The Bible teaching that happens at chapel is a vital part of camp, so help us ensure we have the best platform for sharing the message.
2. New Mattresses
We play hard all day at Trout, which means it's important for kids to get some rest at night. Otherwise we have cranky kids and it's a lot harder to have fun. So we care about something as practical as a mattress. The last thing you want a kid to remember about their time at camp is the mattress (if they do remember the mattress, it's never good).
We need $8,500 for 100 new mattresses. A clean, comfortable mattress is a must for first impressions with parents and campers. We buy only the best commercial grade youth mattresses, the kind that are hygienic and easy to clean. Ideally, kids will never think about them, but we still need to have them.
The Trout Experience
Please consider investing in the entire Trout experience. We already have $20,000 in seed money for these projects, and I'm grateful that together we can help fund the remaining needs.
Thank you for your support.
In Christ,



Jonathan Wicklund
Executive Director
DONATE NOW
*Use drop down "Chapel and Beds"