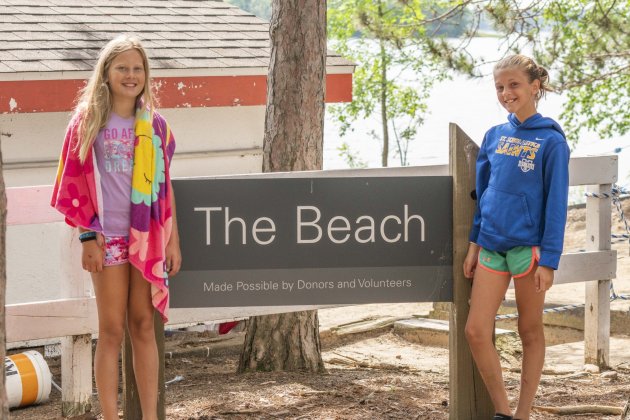 Christmas 2018 - DONATE

Dear Friends of Trout,
We've had another incredible year at Trout Lake Camps with record summer and day camp attendance—over 5,100 campers. God continues to change lives at camp, and we're so thankful.
It's an incredible privilege that parents trust us with their kids, and we don't take that lightly. That's why we constantly work to improve Trout Lake Camps. We have two urgent projects we need your help with:
1. Scholarships
We try to make a week of camp at Trout Lake as affordable as possible. But there are still families who simply can't afford camp. We believe money should never keep a child or teen from coming to camp and hearing about Jesus. That's why we offer scholarships—to make the Trout experience available to everyone, regardless of income. But scholarships only happen because of generous people like you.
2. Beach Improvements
The Trout Lake beach is an unforgettable part of the summer. But it takes a lot of work to make that possible. This year we want to add more of the popular Wibit inflatables that magnify the jumping, splashing fun of the water and finally replace that ancient slide from the 1970s. We'll also add showers to the beach, which will dramatically reduce swimmer's itch and keep kids coming back to the beach.
The great news is we have a matching gift for these two projects—which means we only need $32,000 to make scholarships and beach improvements happen. Donate before December 31 and your gift will be doubled up to $20,000. You can donate to either project or put your gift toward both.
If you believe in Trout's mission of reaching kids for Jesus, please consider a year-end gift knowing that it's doubled dollar for dollar. We need partners like you to join us in making Trout better.
Your commitment to Trout is cherished and appreciated—thank you. May God bless you and your family this Christmas season.
On behalf of Jesus and kids,
Wick



Executive Director