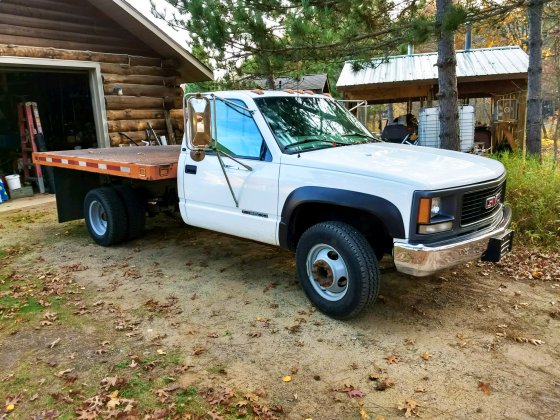 We had lots of great men at Men's Weekend. Good seminars, lots of fun activities, and our first ever Chapel session broadcasted over Facebook Live.
At Men's Weekend each year, the men raise money for something we use at camp. Last year it was a Mini Excavator, and this year the men raised $11,300 and we were able to buy a 2000 GMC one ton truck with a dump box. It will be used in the construction of the new camp, Wild Woods, by hauling logs and other building material. It's 4WD and has plow mounts. We were also able to purchase a sander for it so we can sand our roads this winter.
Big thank you to all the men who gave generously for this truck!