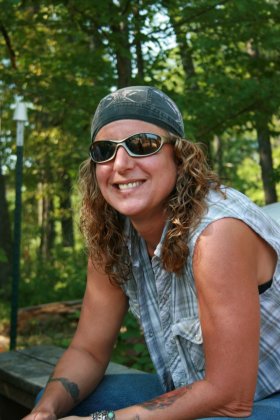 Karen was surfing her home church's web site and clicked the link to Trout Lake Camps. She noticed on our web site that we are in the process of constructing a new dining hall. Since she had several weeks off of work, she called Mark Grindahl, our Maintenance Director who coordinates volunteers, and volunteered over two weeks of her time.
The great news about Karen is she is a "heavy equipment operator" and is helping us out in a major way. Her skills with heavy equipment help reduce the total cost of the project as well as speed up the construction timeline.
Thanks Karen for your hard work!