Eagle Brook Work Week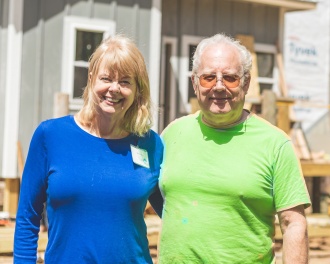 Join others from your church and help Trout prepare for fall and winter ministry by cleaning, organizing and building with whatever skills you have. Our volunteers have always been a cruicial foundation to the work at Trout Lake Camps. Mark & Kim Welty (see photo) will be your hosts for this event. Dan Guertin at Eagle Brook is coordinating this event and in his own words "More details to follow. In the meantime, please do not hesitate to email me at dpguertin@gmail.com if you have any questions or concerns."
The 4th annual fall mission trip to Trout Lake Camps (TLC) is scheduled for Sun. Oct 2 through Thurs. Oct 6, 2022. For those of you who are not familiar with the EBC Mission Trips to TLC, we have been doing these trips each spring and fall since the fall of 2019. The types of work we do range from cleaning to sanding to painting to small scale and large scale construction projects. People with all skill levels are needed to help make the camp better for the kids each summer.
Two of the people we will be working with are featured in this short video.