Fall Refreshment
(Sept 20–22, 2019)
Set aside time to reflect and meet God. Come away from your usual routine and hear the voice of God in a fresh way. Come with an open heart to experience God's goodness and hope! So, for one of the best weekends of your fall, come to the Fall Refreshment women's retreat and reflect, reconnect, be refreshed, and get recharged.
Registration opens May 1
2018 Speaker: Stephanie Williams O'Brien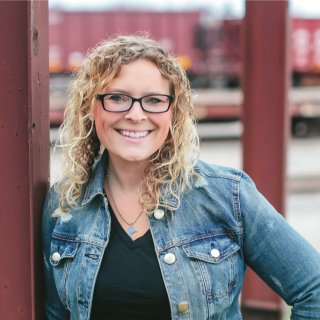 Each year we invite a powerful speaker to challenge and encourage attendees to grow in their relationship with Jesus. Stephanie is one of the founding lead pastors of Mill City Church in Minneapolis. Her goal as a pastor is to attempt to live the gospel out loud and encourage anyone willing to join her. She is also a professor of ministry at Bethel University in St. Paul. Stephanie has opportunities to in uence leaders around the country through speaking, coaching, and producing a weekly podcast, Lead Stories, with her friend Jo Saxton (leadstoriesmedia.com). Stephanie is passionate about communities and individuals participating in the mission of God to the world, and she loves getting the chance to watch God move and tell those stories at her blog (pastorsteph.com). She and her husband JD are slightly obsessed with Chaco, their Springer Spaniel.
2018 Worship: Matt & Suzie Kendziera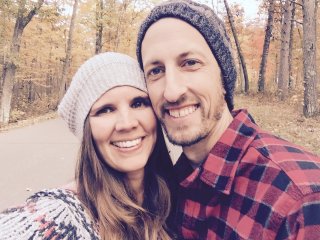 Matt and Suzie have been married
for 20 adventurous years of serving God
together. They have performed at Opryland
and Disney World and have engaged in a
variety of speaking and worship ministries
and multi-church, citywide outreach events.
In 2009 they planted a missional church in a
challenging neighborhood and served
prisoners, people living in poverty, addicts,
and outcasts. Recently Matt and Suzie
founded In It Together Marriage Company to
inspire couples to focus on their marriage
every single day. In It Together (beinit.org)
hosts purposeful date nights and o ers coaching and online resources to help couples connect in meaningful ways. Matt and Suzie live in Eau Claire, Wisconsin, on a hobby farm with their daughters Macia and Georgia.
Typical Schedule
Friday
5:00 pm - Registration Begins
5–7:30pm - Dinner
8:00 pm - Chapel
9:30 pm - Refreshments
Saturday
6:30 am - Espresso Cafe
7:00 am - Early Options
8:00 am - Breakfast
8:30 am - Chapel
11:00am–6:00pm Midday Options
11:45 am - Lunch
1:00 & 2:30 pm - Workshops
5:00 & 7:00 pm - Dinner & Concert at Stoneridge
9:30 pm - Campfires
Sunday
7:30 am - Espresso Cafe
8:15 am - Breakfast
9:30 am - Chapel
11:30 am - Lunch
Saturday Workshops and Activities
We invite you to choose from a variety of enriching workshops after lunch on Saturday. Then enjoy free-time activities: NEW high ropes course, tackle the rock climbing wall, play paintball, go down the zip line, take out a canoe or paddle boat, ride a pontoon, test your archery or riflery skills, play volleyball or softball, bike, ride a horse, go for a walk, and more. Or just relax, take a nap, read a book, go shopping in town, or chat with friends.
What to Bring
Bring a sleeping bag or twin bedding. Remember a pillow and towels! Other necessities: casual clothes of course (warm and cool weather options), walking shoes, rain gear, Bible, flashlight, and toiletries.
Housing
Choose from these accommodations:
Rustic cabins are situated near a down-the-path restroom with shower facilities. Modern cabins have their own bathroom. Either cabin type is equipped with twin bunkbeds and mattresses. Shalom House offers hotel-style accommodations; each room has two twin beds and a bathroom. If you'd like to drive your RV, our RV site has water and electric hookups and a nearby restroom with shower facilities.
Details on Women's Spring Prayer Retreat
May 3–5, 2019