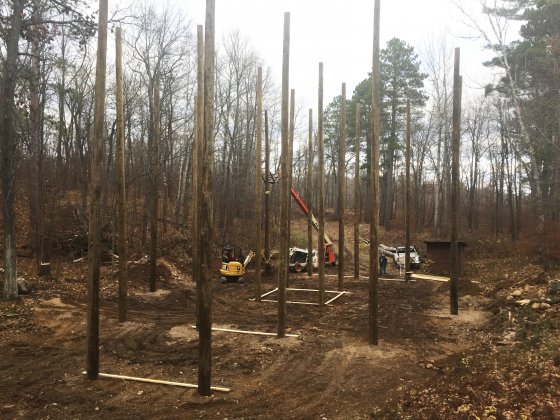 New for 2017 - Timber Ridge High Ropes course with 40 elements!
We set the poles in the "old rifle range" location at Timber Ridge this week so that we could build our new High Ropes Course in the spring. Thanks to Marty and several other volunteers for helping out. ALSO, special thanks to the Men's Retreat offering for purchasing our new excavator - it was so helpful in digging 7 foot deep holes in the very rocky sandy soil for 18 - 50 foot tall poles!
We can't wait for spring to have our new activity available for Timber Ridge campers.