Cabin Leader Updates
The second of three highlight videos is live from The Point! Watch it by clicking below!
The first of three highlight videos from The Point is live now! You can watch it by clicking below!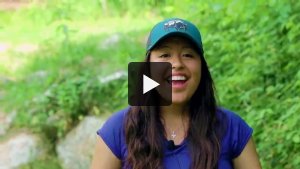 Today we got to go swimming and it felt sooo good because it was very hot outside! We were splashing around and sliding down the yellow slide!
Sunday night in chapel, the girls learned that "God is real, God is good, God is good at being God." These are important truths that will stick with these girls for the rest of their lives.
Today Manamomash (on of the people that helps put on the skits) challenged the campers to see how many pitchers of water the cabin could drink. Our cabin drank FOUR PITCHES! Without a doubt, these girls were hydrated.
In Chapel we learned from the speaker about the AAA = "you can talk to God anytime, anywhere, about anything."
Tuesday we played google chrome which is the classic safari game camp does but updated! They had fun getting hit with socks by their leaders in training.
Tuesday in Bible X they really enjoyed the skit when the storm was happening and the sailor was chucking things out of the boat.