Cabin Leader Updates
The second of three highlight videos is live from The Point! Watch it by clicking below!
The first of three highlight videos from The Point is live now! You can watch it by clicking below!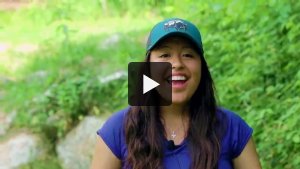 Yesterday for cabin activity the girls got to go banana boating! They had od much fun! It was super awesome to see the girls work together to keep each other on the banana boat.
At Bible X on Monday, the girls learned about the beginning of the book of Jonah, and we had a great discussion about how to follow God's calling to us.
Yesterday, during the game "Code Breaker", the girls had so much fun running around camp trying to decipher the code and saying the right password at the right location site!